Overseas drivers regulations.
OVERSEAS DRIVERS AND REGULATIONS
EUROPEAN UNION DRIVERS
Overseas drivers can drive in the UK on the EU licence ( unless you exchanged your foreign one for the EU licence ) until the age of 70 or you have lived here for three years or so.
The links below will provide more information on this.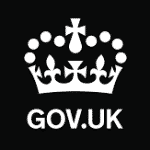 Driving on non-GB licence
Visitor or new resident driving PDF file
WHO CAN EXCHANGE A LICENCE 
The countries below are suitable for a direct exchange of a licence to a full GB driving licence.
Andorra, Australia, Barbados, British Virgin Islands, Canada, Falkland Islands, Faroe Islands, Gibraltar, Hong Kong, Japan, Monaco, New Zealand, Republic of Korea, Singapore, South Africa, Switzerland and Zimbabwe.
These countries have driving licence exchange agreements in place.  Also, you will need to check on the current fee charges for your particular country.
Transferring a Canadian licence requires proof that you have taken and passed the driving test for your country in a manual car. Otherwise, an automatic driver's licence will be the only choice for you. Furthermore, a manual car driving test would need to be completed to drive a manual car.
ALL OTHER COUNTRIES
You may drive on your current countries driver's licence for a limited time of 12 months. Hence, the practical driving test must be completed in order obtain a full UK driving licence after this time to continue to drive in the UK.
If you are a foreign driver starting out for the first time on the roads of the UK. Consider doing a session of driving lessons with a driving instructor to get you familiar with new driving situations. Also, this will help to build up your confidence in your driving.
We hope you will find this simple information helpful to you or anybody you know to share. The official news sites can be a little overwhelming.