car accident what should you do
Car accident what should you do;
Once you have passed your driving test it is time for you to start driving on your own. You will have great times ahead with all the freedom a licence brings. Many of us are involved in a car accident at some point of our driving lives, but when this occurs it can be a confusing and somewhat stressful and worrying time.
Doing the correct procedure straight after a collision is vitally important to the outcome afterwards for things like insurance claims and the potential of police involvement.
Many things can be missed or even not recorded at the scene of a collision due to confusion, panic and not knowing what to do and there will come a time when things don't go to plan on a drive and you have a bump or a scrape.
So you have a car accident what should you do, read on to get the low down and procedures.
---
So the dreaded day comes and you have a bump in your car with another vehicle.
DON'T PANIC!! And stay calm!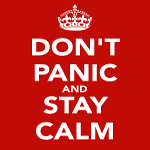 Below is a check list for you to do straight after the coming together. The list is not extensive and you can use it as a guide as to what are the important things to consider doing after a collision so you can make sure everything that could be done is completed.
---
WHAT SHOULD I DO NOW!
Turn your hazard warning lights on straight away to inform other motorists there has been a collision.

Secure your car exiting the vehicle safely, making sure all occupants are not injured.

If injury is suffered by anyone or the collision is causing problems for traffic then call the police and arrange the emergency services if needed such as ambulances and so on.

Assess the damage and determine who is at fault, be careful not to admit fault until all information is gathered. If the collision is not serious discuss whether it would be better for you both to move your vehicles away from the area to keep the flow of traffic smooth.

Write down the name, address, phone number and insurance details of the other driver.

Write down the vehicle make, colour, model and registration of the other car.

Take pictures of the position of the cars and the damage made.

Note down the time the accident occurred and the weather and traffic conditions.

Try and get witnesses information names addresses phone numbers for insurance claims and proof of fault.

Call your insurance company to inform them of the accident and  if the car will be needed to be recovered if it is deemed the car is not in a fit enough state to drive, if left for the police to recover the vehicle you will be required to pay for the recovery costs by them.

Do not leave the scene of the accident if it is a serious enough collision to have the police involved.
A couple of links to consider for more information below.
---
I have minor collisions from time to time as a driving instructor with rear end shunts at roundabouts from drivers not paying attention to what is happening in front of them and this list is what I would do in the case of any collision big or small.
Just remember to make sure details are noted down before you leave the scene if the accident is just one of those many minor bumps.