DRIVING TEST REVIEWS 2019
Take a look at some of our past pupils driving test reviews 2019 who are now fully qualified drivers. They kindly left us a review of the driving school to try to help anybody making a decision to take driving lessons in Milton Keynes. Contact the driving school to get you off to your journey of discovery and freedom.
Have a look at our previous years driving test reviews 2018 for more of our successes.
Jacob Yeboah, wrote.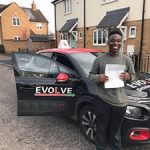 Bryan has been the best instructor I could've asked for. His patience and support towards my driving was second to none, and he really cared about my success. He isn't afraid to let you know when you mess up, but if he wasn't hard on me on my last few lessons I would've made far too many mistakes. I'm very happy to say I passed first time with him, in under 30 hours. It was a pleasure beginning my driving journey with Bryan, and really, if you're struggling to find an awesome instructor who cares, look no further!
Thank you so much Bryan for everything!
Jacob Yeboah, from Brooklands
Passed FIRST TIME December 2019
Lynda Giles, wrote.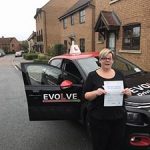 Bryan is amazing, without his support and honesty, I wouldn't have got my full driving license first time at the age of 41!!….but more than that, he has given me the confidence to drive…..I would recommend Evolve Driving School to anyone who is looking for a driving instructor that puts you at ease, builds confidence, and makes learning fun and productive…..thank you Bryan.
Lynda Giles, from Westcroft
Passed FIRST TIME October 2019
Kerry Mears, wrote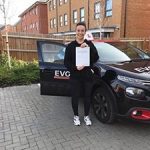 I honestly never thought I would drive in my life, I never needed to, never wanted to and mostly I never believed I would be able to! Everything confused me and I thought I would just look stupid, and instructors would get fed up with me! my nerves were beyond anything I'd ever experienced before so I put it off for years! Bryan changed all of that! He has the patience of a saint! Always reassured me when I needed it! Helped me gain the confidence I needed! Broke things down so I would understand and never made me feel like I was stupid! Bry has the wisdom and knowledge to adjust to his pupils, he pushed me hard and challenged me when the time was right! I passed my test 2 days ago… first time! Even though I put myself down I was adamant I wasn't ready! Thanks for everything Bry I will miss the constant banter!
Kerry Mears, from Broughton
Passed FIRST TIME October 2019
Sam Hitchcock, wrote.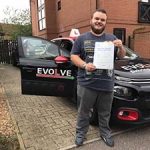 Bryan at Evolve Driving School has been a great instructor for me over the past 4 months, getting me to past first time after only 21 hours of tuition.
His teaching style balances just the right amount patients and wisdom, he's was able to effectively balance how much to push me and respect my need to learn from making mistakes.
On the test day he did a great job at the pre-test pep talk helping to calm my nerves greatly!
I will add for a driving instructor he is especially precious of his alloy wheels ha ha!
Thanks Bryan, it has been a pleasure learning to drive with you!
Sam Hitchcock, from Wavendon Gate.
Passed FIRST TIME September 2019
Adam Clayton, wrote.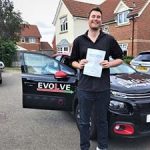 Bryan helped me tremendously in learning how to drive and the time spent on lessons together was well worth it! Any issue I had on the drive was dealt with accordingly and with ease and every lesson made more into a more confident and assured driver! Can't thank Bryan enough for helping me pass my test and give me the tools to be the safest driver possible!
Adam Clayton, from Shenley Brook End
Passed August 2019
Jade Wallace, wrote.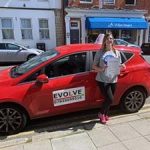 After an accident I was apprehensive about learning to drive again. Colin was cool, collected and very calming, which helped me to laugh off small mistakes and feel comfortable. Thank you for all your help for the first time pass.
Jade Wallace, from Stony Stratford
Passed FIRST TIME July 2019
Anthony, wrote.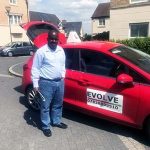 I highly recommend Colin as a UK driving instructor. He is very patient and personal. Great for experienced and inexperienced drivers. Very knowledgeable on all of the Bletchley test routes. Always punctual and accommodating. I will always recommend Colin first to my family and friends.
Anthony, from Oxley Park
Passed June 2019
William Dimmock, wrote.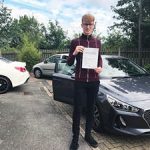 Bryan is a great instructor. He makes you comfortable when you start out driving. His jokes may disappoint you but when you are in need of assistance with driving, he's on top of the situation. He teaches on the drive so there is no time wasted and is always on time to lessons. Thanks for all the help Bryan.
William Dimmock, from Old Farm Park
Passed FIRST TIME June 2019
Maddison, wrote.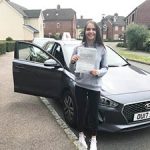 Bryan has been the best instructor I could have asked for. He is funny and kind and knows exactly how to make you feel at ease as soon as you start all the way until your test and importantly on test day as well. As well as being patient he can be serious and will give you a kick up the bum when you need it, and he definitely knows his stuff. I looked forward to my driving lessons with Bryan which is how it should be! Thank you for all your help and encouragement Bryan, you're the best!
Maddison Goodenough, from Monkston Park
Passed FIRST TIME May 2019
Jamie, wrote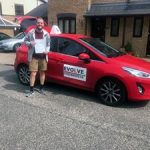 Colin, a huge thank you for being my instructor. Passing my test first time is the best news. I have you to thank for that. Getting me test ready in the short time frame that I had was a big ask, but we pulled it off together. Thanks again.
Jamie, from Kingsmead
Passed FIRST TIME May 2019
Dorin Hubinca, wrote.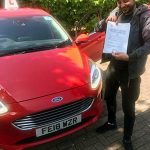 I wouldn't have done it without Colin's patience, one of the best instructors I have met. Thank you for all the help.
Dorin Hubinca, from Peartree Bridge
Passed FIRST TIME May 2019
Dominic Hewitt, wrote.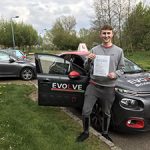 Bryan is a down to earth driving instructor. Doesn't take anything too seriously and has the best intentions of making you able to pass your test. He will know when you're ready and will put you in certain situations to test your ability, so take it as a compliment.
Dominic Hewitt, from Broughton
Passed April 2019
Lauren Stanley, Wrote.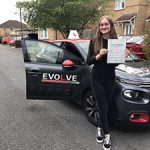 For anyone looking for a funny, patient and honest driving instructor, I highly highly recommend Bry and his driving school!
A massive thank you to Bry for putting up with me! I was a bag of nerves throughout my whole driving experience but he helped me to believe in myself and be confident. He helps you to understand where and if you go wrong and how to correct it. He also taught both my brothers who passed first time. I wouldn't have wanted to drive with anyone else and I wouldn't have been able to pass my test without him!
Thank you again, Bry.
Lauren Stanley, from Monkston
Passed FIRST TIME March 2019
Imogen, Wrote.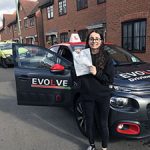 Bryan was a one-of-a-kind instructor, we had a lot of banter and laughs but he stayed professional and guided me when needed. He has helped me become a confident driver as I was always on edge about learning to drive from the start, and I am now a positive and optimistic driver. He's got a good eye for areas of weakness and helps you to correct these immediately. Big thanks to Bry for the amazing experience and first time pass, wouldn't ask for anyone different.
Imogen Fudge, from Westcroft
Passed FIRST TIME March 2019
Ethan domaradzki, wrote.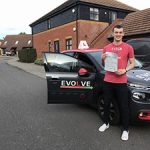 If you want to learn how to drive the right way and get your licence confidently, then Evolve Driving School is your best choice! Bryan is a brilliant instructor and he makes learning how to drive feel like learning how to ride a bike. He is very professional, always showed up on time and I never had any issues with organising dates for lessons with him. It was a pleasure to be his student and there was never a dull moment when I was in the car with him.
Ethan Domaradzki, from Shenley Lodge
Passed March 2019
gabby, Wrote.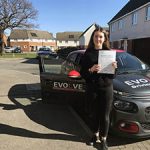 I would highly recommend Evolve driving school! Bryan is an amazing, patient and understanding instructor who made it so much easier to learn with as he made me feel comfortable and confident in the car. He was able to help calm me down as a very nervous/emotional driver and Bryan really did make learning a lot easier and enjoyable for me and enabled me to pass first time! which I never thought would happen.
Gabby Berry from Broughton
Passed FIRST TIME February 2019
rebecca Searle, wrote.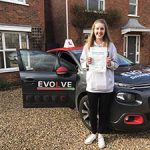 Learning with Bryan was a great experience, he was very helpful, patient and someone you could have a laugh with. A great instructor who helped me to become more confident and believe I could drive. He soon understands strengths and weaknesses and is quick to correct any weaknesses that you might have. I would 100% recommend him for anybody.
Thanks, Bryan
Rebecca Searle from Willen
Passed February 2019
Emily Clarke, Wrote.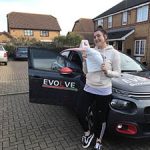 Passed my driving test today with the help from Bryan. Thank you for not letting me give up, amazing instructor, makes you laugh but is also serious at the right times…. thanks again Bryan
Emily Clarke from Wavendon Gate
Passed February 2019
Zara, wrote.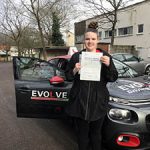 The whole experience was a pleasure. The value for money can't be compared! You get what you pay for and more. I not only passed first time but I feel very confident in my driving ability thanks to Bryan! Would 100% recommend to anyone wanting a professional and personal service!
Zara Lynch from Tinkers Bridge
Passed FIRST TIME January 2019
Emma Daniell, Wrote.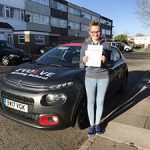 Absolutely lovely company and drivers are amazing. Bryan pushes and pushes and never gives up or let you feel like you can't do it, he's amazing!!
Emma Daniell, from Bletchley
Passed FIRST TIME January 2019